The Best Vitamin C for Your Skin is Botanical
Plant sourced vitamin C can out-perform any other version of C.
Skin loves it. It never irritates.
It contains the vitamin C co-nutrients that helps your skin absorb and respond properly.
Most vitamin C is actually a chemical bi-product from Chinese labs.
Renewal ™ combines other essential skin care ingredients in one formula.  Ceramides are naturally occurring in skin cells. They help to keep your skin feeling moisturized and hydrated.  They will help to keep your skin tone even; reducing the redness around the nose and cheeks so common as we age.
Renewal™ also includes botanical extracts to:
increase hyaluronic acid retention by the cell.
Pro-A to reduce aging enzymes which helps tighten skin.
 Cellular activity increase for better effects .
What You Can Expect with Renewal™ . . .
Skin feels nourished, soft, smooth and hydrated.
Apply to freshly washed face, neck, and hands.  Allow product to absorb into the skin.
Use about a pea-size of product to start . . . if you apply too much, splash your face with cool water and wipe away any excess.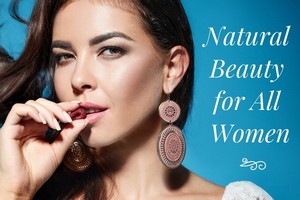 30 Days to  NEW YOU;
Every day you apply Renewal™ brings subtle changes to your appearance.
As skin keeps drinking in the right nutrients,
it returns to the more normal status of youthful skin.
Most people find it happens so gradually day after day,
that they don't even realize they have changed.
Then suddenly, after about 30 days, you look in the mirror and see a new you.
These are real changes; not tightening effects from temporary fillers;
Eyelids are tighter and don't droop over the eyes as before.
The jowls are less as the skin has more underlying support.
The nose can shorten, as in a younger face.
The throat isn't quite so droopy.