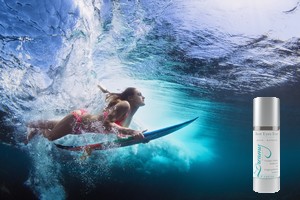 For Dark Circles, Puffiness, Under Eye Sagging
Features 8 high performing botanicals;
Green Tea extract – reduces dark circles
Pomegranate extract – immediate tightening and lifting
Caffeine – reduce puffiness and minimize dark circles
Probiotic – reduce appearance of dark circles
Chrysanthellum Indicum extract – Strengthen capillaries
Equisetum Arvense extract – strengthen skin
Best Ever Eyes™ also includes these powerful sea plant botanicals:
Harvested Algae – to normalize microcirculation around the eyes, reduce appearance of dark circles and under eye bags;

Asparagopsis Armata extract
Ascophyllum Nodosum extract

Plus amino acids, minerals, vitamins and B-vitamins
This Eye Cream is HEALTHY for Your face and eyes;
This cream contains NO harsh chemicals, no retinols, no chemical fragrances.
The base formula is very mild and the active ingredients are all botanical.
Think about it.  Anything placed on the surface of the skin will absorb into the cells.
The thin layer of skin encircles your eyes, where it is critical
to apply only gentle, nourishing products.
You want only safe, healthy ingredients to absorb into that
surrounding area and possibly into your actual eye tissue.
Never take any chances with the health of your eyes.
What You Can Expect with Best Ever Eyes™ . . .
Skin feels nourished, soft, smooth and hydrated.
Apply to freshly washed area around the eyes.
Allow product to absorb into the skin.
Use about a small pea-size of product to start . . .
Our formulas are concentrated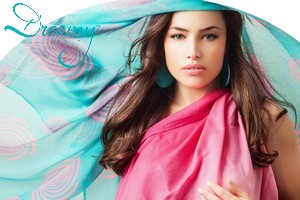 These are real changes; not tightening effects from temporary fillers;
Eyelids are tighter and don't droop over the eyes as before.
Crows feet and lines start to fade.
Puffiness reduces.
Circles fade.